---
The first international cooperation missions of Lawyers Without Borders Quebec begin, and the first volunteers are sent abroad.
---
In 2002, Afghanistan is plagued by violence and high insecurity resulting from the war on terror carried out by the United States. LWBC launches its project Pour que l'espoir demeure to help re-establish the legal profession.
---
In Colombia, LWBC launches its Solidarité et défense des avocats de la défense project to support lawyers facing threats and offer training on Colombia's new criminal justice system.
---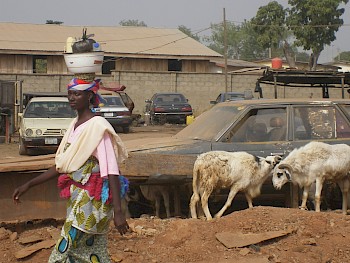 In Nigeria, LWBC launches its Droits de la personne et charia project to support defence lawyers in cases of corporal or capital punishment in Sharia courts in the northern region. LWBC actively contributes to overturning the decision condemning the young Nigerian woman, Amina Lawal, to be stoned to death for having a child outside marriage.
LWBC's involvement in her case represented the organization's first major success, attracting attention and enhancing LWBC's reputation in Quebec and across Canada.
---
Au Sierra Leone, le projet Lutte contre l'impunité prend forme, un projet de
coopération relatif à la protection des droits des mineurs.
---