---
LWBC's credibility and notoriety in the legal community truly takes off as the Honourable Claire L'Heureux-Dubé, a retired Supreme Court of Canada justice, becomes Chair of the LWBC Board of Directors.
LWBC sets itself new objectives: the structuring and improvement of communication tools with members to enable them to better understand LWBC's achievements and to inform them in real time of the progress made in the field.
---
In Haiti, the Centre d'étude et de coopération internationale (CECI) asks LWBC to collaborate on its "Justice" component to strengthen the capacities of partner civil society organizations, particularly to provide an overview of the human rights situation in the country. This collaboration marks the beginning of a major partnership between our two organizations, which is still ongoing today. 
LWBC works closely with World University Service of Canada (WUSC) and the Centre de documentation et de recherche sur les mouvements d'émancipation de la Femme (EUFOFANM) in order to implement:
training courses given at the State University of Haiti to improve the corpus of fundamental rights and share significant experiences;

internships with civil society organizations to assist in the drafting of comparative law advocacy and research.
LWBC also works with a commission of Haitian women parliamentarians mandated to review legislation from a gender perspective, whether with respect to filiation, civil status or common-law relationships.
---
In Colombia, LWBC continues to closely monitor the legal process of demobilization of illegal armed groups and intervenes on behalf of Colombian lawyers who have taken refuge in Quebec. 
---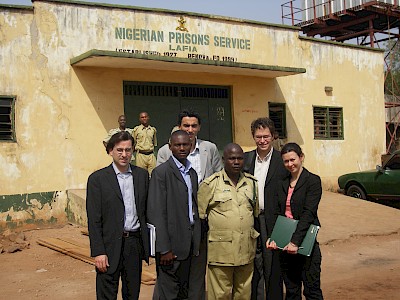 In Nigeria, LWBC collaborates with local partners to start tackling cases of wrongful detention and summary conviction.
---