---
In Haiti, LWBC and the Collectif contre l'impunité (Collective Against Impunity) obtain a landmark decision against Jean-Claude Duvalier, in which the Port-au-Prince Court of Appeal rules that there are obvious signs of the former dictator's involvement in crimes against humanity. Jean-Claude Duvalier dies a few months later, before being tried.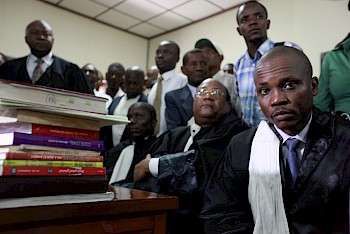 However, LWBC and the Collective persevere and succeed in keeping the case open against senior officials of his regime, a strong signal for the fight against impunity. Thousands of hours are invested in the preparation of appearances as well as in the research and systematization of evidence.
Together with its Haitian partners, LWBC also works with 950 families on collective cases against arbitrary and illegal evictions in four IDP camps following the 2010 earthquake.
 
---
In Mali, the report De la crise à une paix durable – La justice et les droits humains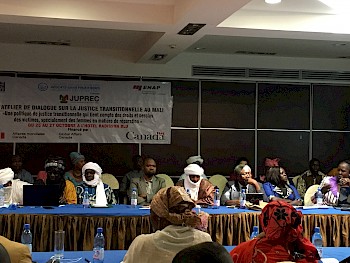 dans un contexte de transition au Mali (From Crisis to Lasting Peace: Justice and Human Rights in a Context of Transition in Mali) is produced at the request of the Ministry of Justice. This practical report, which focuses on the transitional justice mechanisms that Mali can choose, is crucial in the debate that ends the mandate of an initial version of a national reconciliation commission whose attributes did not meet international standards.
In consultation with the Malian government and civil society organizations, LWBC helps to define the mandate of a genuine truth, justice and reconciliation commission that will emerge shortly thereafter. The objective of this exercise is to bring the country back on the path to peace and stability following the 2012 armed conflict.
 
---
In Guatemala, LWBC actively supports the preparation of a complaint to the Inter-American Commission on Human Rights (IACHR) following the overturning of the previous year's guilty verdict against former dictator José Efrain Ríos Montt.
In the burning of the Spanish Embassy case, a massacre that killed 37 people, the former chief of police of Guatemala City is sentenced to a long prison term for crimes against humanity. LWBC actively assists its partner, the Human Rights Office in Guatemala, in the preparation of evidence and legal arguments, as well as in procedural matters.
LWBC is increasingly interested in the right to development and education of indigenous peoples and focuses on improving the methodology of strategic litigation. At the end of their internship with our partners, young Aboriginal students say that without the opportunity they were given, they would probably have had to abandon their studies.
 
---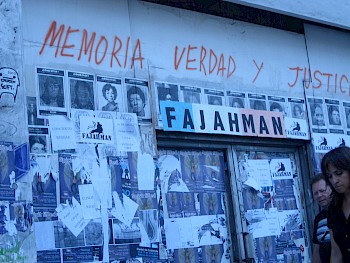 In Colombia, lawyers supported by LWBC successfully argue that systematic attacks on trade union civilians, enforced disappearances and extrajudicial executions of civilians (presented by members of the Colombian armed forces as guerrillas killed in action) are crimes against humanity. This marks a major step forward in the fight against impunity.
LWBC's work also enables lawyers to act in a more focused manner on judicial mechanisms that promote impunity. It conducts an analysis of the cases pleaded by its partners in order to identify the main obstacles to access to justice: unjustified delays, threats to victims, witnesses and prosecutors and lack of institutional independence.
 
---
In Jamaica,  LWBC partners with Jamaicans for Justice to produce a guide on strategic litigation, the first of its kind in the Caribbean region. The guide presents cases that have been brought before national and international authorities, guidelines for case selection and suggests good practices specific to this region of the world. 
The objective is to strengthen the capacity and solidarity network of lawyers fighting police brutality and extrajudicial executions.
---