---
In Mali, despite the conclusion of the Peace Agreement, the context of insecurity persists in the north and centre of the country, which hinders the redeployment of the administration and weakens the confidence of the victims of the conflict in the institutions.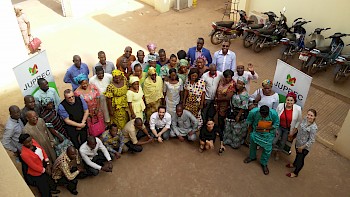 At the invitation of the Department of Justice, LWBC is asked to contribute to the development of the national transitional justice policy. The team on the ground now includes about 20 people (Malian employees, expatriates and volunteers). Among its contributions, the team:
provides legal aid services to women victims of armed conflict;

helps to strengthen the capacities of justice actors through legal and methodological training provided by national and international experts; 

supports the training of 10 articling students from the Bar as well as their placement in a law firm; 

promotes the emergence of dialogue and transitional justice with a view to ensuring peace and stability in the country.
---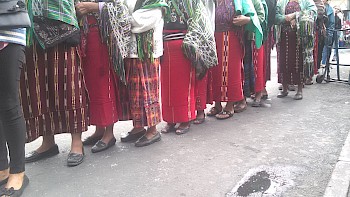 In Guatemala, LWBC attends the first ever trial in this country that focuses primarily on crimes of sexual violence committed during the internal armed conflict, which lasted more than 30 years. Convictions and prosecutions of high-ranking state officials are beginning to set precedents and promote behavioural changes within the judiciary. 
LWBC contributes to the historic conviction of two military personnel for crimes against humanity, homicides and enforced disappearances and continues to support representatives of women in the Sepur Zarco community who have survived sexual slavery and other crimes. This episode, very emotional, is a significant event in the history of the organization.
 
---
In Colombia, LWBC produces a comprehensive analysis of the preliminary agreement on victims reached between the parties in December 2015, which outlines transitional justice mechanisms to address the legal situation of combatants who have committed abuses against the civilian population.
In recognition of the rigour of its analysis, particularly on forced displacement and gender-based violence (GBV), LWBC is invited by the Minister of Justice to participate in the identification of transitional justice mechanisms to ensure victims' right to truth, non-repetition and reparation as part of the implementation of peace agreements between the government and the Revolutionary Armed Forces of Colombia (FARC).
---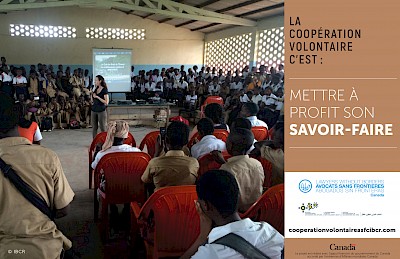 The Protection of the Rights of Children, Women and Other Vulnerable Communities (PRODEF), carried out in partnership with the International Bureau for Children's Rights (IBCR), launches new voluntary cooperation projects in Honduras, Costa Rica, Ivory Coast, Morocco and Tunisia.
---